This tutorial describes how you can install a plugin directly from you harddrive on your computer. You will see that this is almost as easy as installing it directly from wordpress repository. There are only a few easy additional steps needed.
1. Go to "Plugins" on the wordpress admin bar
2. Click on "Add new"
3. Click "Upload Plugin" and after that "Choose File".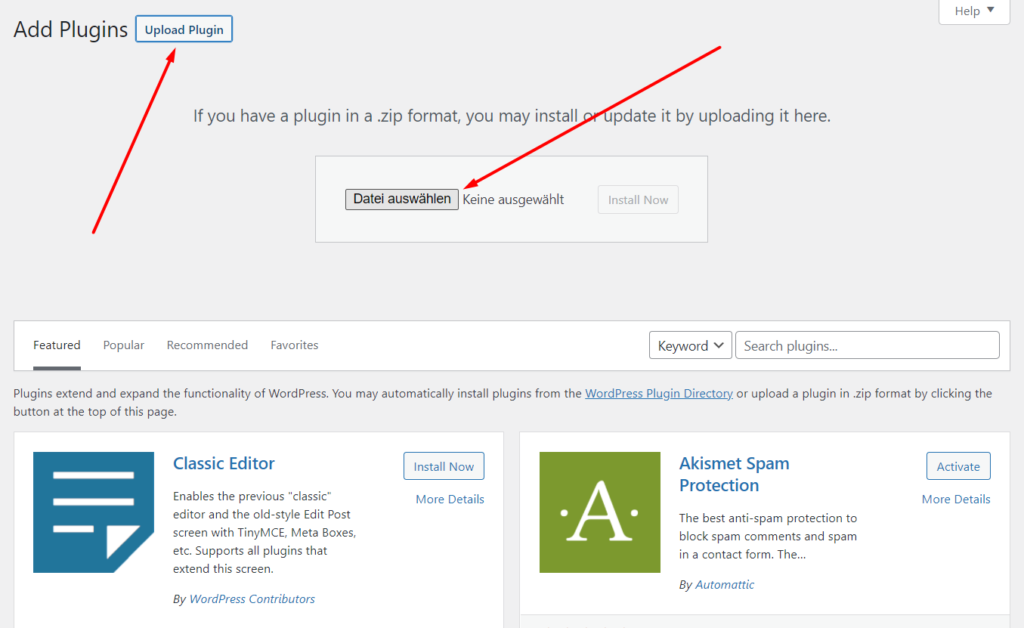 4. Select the Plugin File you want to upload

5. Click "Install Now"

6. Now the plugin is installed. All you have to do now is activate it by clicking "Activate Plugin"