Download link for menu
1. Add a new Block
2. Pick the "Download link for menu" Block
If you can not find it search for it or click the "browse all" button.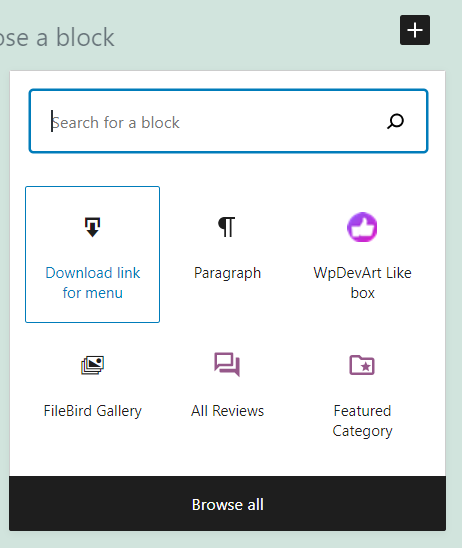 3. Adjust the link
After you have added the block click on Options (three dots) > Show more settings. In the sidebar you can now change the link to the different saved menus.
To change the text of the link, just adjust it directly in the block.